PracticewiseM.D. offers legal consultation regarding Physician Employment Agreements as a value-added service to our clients and physicians.
These services are offered by William S. Spangler, Esq. whose legal background and expertise includes:
Vanderbilt Law School, Juris Doctor, 1977.
General Counsel, St. Anthony Medical Center, 1977 -1984
President, General Counsel, PracticewiseM.D. 1990-present
Physician Employment Counsel, Witham Memorial Hospital, 2004-present.
Member, American Health Lawyers Association
Admitted to Practice, United States District Court; Indiana Attorney's License
Certified Arbitrator and Mediator, American Health Lawyers Association.
This experience and expertise ensures that physicians and employers are empowered to achieve success by providing critical advice concerning:
Recent trends in the physician employment marketplace
The realities of the current legal and financial milieu
Negotiation strategies that produce desired results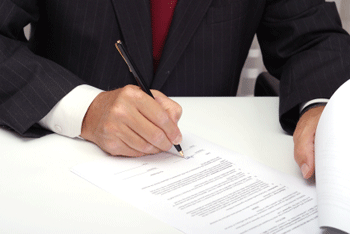 William S. Spangler, Esq. also offers his services to the general public on a fee for service basis; these services include the analysis, review, negotiation and/or drafting of Physician Employment Agreements and related matters, as well as the Arbitration or Mediation of Health Law issues
For further information, please contact:
William S. Spangler, Esq.
317.872.8900 x.1
wspangler@practicewisemd.com